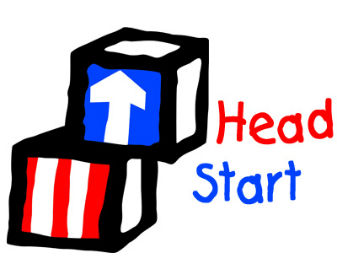 School Readiness Goals
At Head Start we strive to prepare our children for kindergarten by adhering to the following goals:
Social and Emotional Development
Chidren will:
Regulate their own feelings and behaviors.
Establish and sustain positive relationships.
Participate cooperatively and constructively in group situations.
Approach the world with a sense of trust and emotional security.
Approaches to Learning
Chidren will:
Demonstrate positive approaches to learning.
Express themselves creatively.
Show initiative and curiosity.
Attend, engage and persist.
Language and Literacy
Chidren will:
Use language to express thoughts and needs.
Demonstrate phonological awareness.
Demonstrate knowledge of the alphabet.
Acquire language and the ability to communicate.
Cognition and General Knowledge
Children will:
Use number concepts and operations.
Explore and describe spatial relationships and shapes.
Develop new skills, knowledge and the ability to acquire and process new information through play and interaction with others and the environment.
Physical Development and Health
Children will
Demonstrate gross-motor manipulative skills.
Demonstrate fine-motor strength and coordination.
Promote health and well-being.