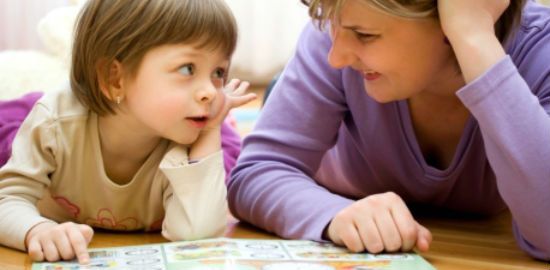 For Parents
Our staff wants to provide the best care possible for your child. As a result, frequent communication regarding your child's progress and behavior is practiced.
Parents are always welcome to join in classroom activities for all or part of a day. Parents are especially encouraged to volunteer for field trips because field trips are more meaningful for the children when there is a high ratio of adults to children.
Meals
Proper nutrition is an important part of our overall health, especially for young children whose bodies are still growing. It is well known that we perform best when we feel well, and part of feeling our best is eating the proper food sin the right quantity. We will encourage the children to try every food item that is served at mealtime. They will not be forced to clean their plate, but we want them to try new foods. Because we are on the State Food Program, any variation of the menu requested by the parent will need a doctor's order.
Meals offered comply with the Child and Adult Care Food Program guidelines. All familes must complete a Food Program Application annually, regardless of whether or not you qualify for the Food Program.
Daily Schedule
| | |
| --- | --- |
| 7:00am - 8:00am | Free Play |
| 7:50am - 7:55am | Head Start Clean Up |
| 7:55am - 8:00am | Head Start (HS) Transition (AM pick up) |
| 8:15am - 8:25am | Story/Reading Time |
| 8:25am - 8:55am | Breakfast |
| 9:00am - 9:45am | Outside Time |
| 9:45am - 10:10am | Music Time |
| 10:10am - 10:45am | Free Play |
| 10:45am - 11:15am | Small Groups |
| 11:15am - 12:00pm | Lunch |
| 12:00pm - 12:45pm | Free Play/Outside |
| 12:45pm - 2:50pm | Naptime/Quiet Free Play |
| 2:50pm - 3:15pm | Outside |
| 3:15pm - 3:45pm | Snack |
| 3:30pm - 4:00pm | HS Transition/Free Play (PM drop off) |
| 4:00pm - 5:00pm | Outside |
| 5:00pm - 5:15pm | Story/Felt Board |
| 5:15pm - 6:00pm | Free Play |