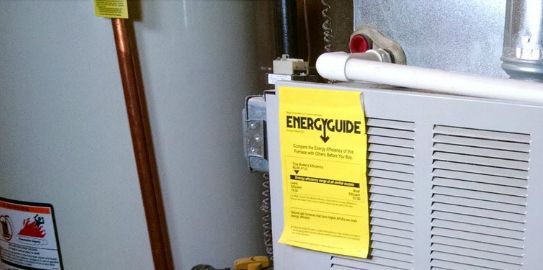 Emergency Replacement & Repair
Households may be eligible to have their furnace or water heater repaired or replaced under this program.  The household must be owner occupied.  In all cases, cost-effective repairs are considered first before replacement is considered.
The household needs to be income and asset eligible through the LIHEAP fuel assistance program.
The average household spends more than $2,200 per year on energy bills, with almost half of that going toward heating and cooling costs. By maintaining your current heating systems you can help save on energy costs and improve your overall comfort at home.
Furnaces
Furnaces are the most commonly used residential heating system in the United States. They most often run on gas, but can also run on oil, propane, or electricity and deliver their heat through a duct system. 
Water Heaters
Water heaters are familiar in many homes and is typically responsible for the second largest energy usage in a home because of all our daily household activities such as bathing or washing dishes. 
LIHEAP Guidelines
Eligibility is based on a household's income and assets to ensure help goes to those most in need. A household's income must be at or below 60 percent of North Dakota's median income.
For more information on the LIHEAP program eligibility, please visit the North Dakota Department of Human Services website.