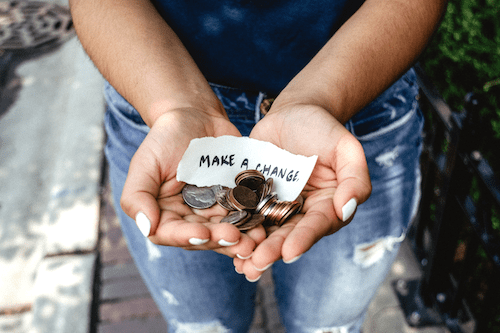 April is Financial Capability Month!
"Financial education that builds financial capability helps families receive assistance, build resilience, and benefit from a stronger and more equitable economy. April is recognized as National Financial Capability Month to highlight the value of high-quality financial education to improving Americans' financial capability."  - President Joseph R. Biden Jr., A Proclamation on National Financial Capability Month 2021
What is Financial Capability?
Does the idea of checking your bank account or making financial decisions stress you out?  You are not alone. More than half of Americans are worried about money. One way to help ease that worry is to gain the knowledge and skills to manage your financial resources effectively. Financial Capability Month is both a chance to learn more about financial literacy and an opportunity to take charge of your personal finances.
Financial capability is both having the knowledge, skills, and access to effectively manage your financial resources and the confidence to do so. Although becoming financially capable may seem overwhelming, you can start by taking a few small steps this month. Some examples of steps you can take include: 
Assess your finances. How are you doing financially? What are your strengths? What are your areas of improvement? This is a great opportunity to be honest about your relationship with money. Write down your feelings and findings.
Review your credit report. Reviewing your credit reports for accuracy can help you to identify errors or fraudulent activity. The FACT Act gives every consumer the right to a free credit report every year from each of the three major credit bureaus: Equifax, Experian and TransUnion. To get your free report, simply visit annualcreditreport.com.
Set financial goals. Financial goals should be specific, measurable, achievable, and trackable. Make sure your goals are realistic and flexible. If you set your goals too high, frustration may keep you from reaching them. 
Remember, financial capability doesn't happen overnight, however taking even small actionable steps can move you toward a better more secure financial future.