How Meal Reimbursement Works
Every month, participating providers receive reimbursement to help defray the cost of approved meals and snacks that they serve at their home child care. 
Payments for child care homes are based on the number of meals served to enrolled children, multiplied by the appropriate reimbursement rate for each breakfast, lunch, supper, or snack they are approved to serve. 
Providers may be reimbursed for each enrolled child up to 3 meals per day, with one of the meals being a snack.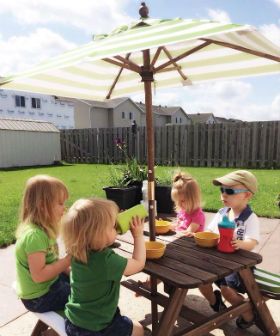 Tier 1 day care homes are those that are located in low-income areas, or those in which the provider's household income is at or below 185 percent of the Federal income poverty guidelines. Sponsoring organizations may use elementary school free and reduced price enrollment data or census block group data to determine which areas are low-income. Visit the income eligibility page for more information regarding Tier 1 reimbursement guidelines.
Tier 2 homes are those family day care homes which do not meet the location or provider income criteria for a tier 1 home. The provider in a tier 2 home may elect to have the sponsoring organization identify income-eligible children, so that meals served to those children who qualify for free and reduced price meals would be reimbursed at the higher tier 1 rates.
How do I get reimbursed?
Purchase food and prepare meals that meet the USDA meal pattern requirements.
Serve the meals to all children in your care.
Record the menu served at your child care on a daily basis.
Record the children in attendance at each meal.
Submit your records on a monthly basis.
CACFP Monitors review records and submit them to the state office.
Receive a reimbursement check or direct deposit in your account for the meals served.
Meal Reimbursement Rates
July 1, 2023 to June 30, 2024
| Meal | Tier 1 | Tier 2 |
| --- | --- | --- |
| Breakfast | $1.65 | .59 |
| Lunch/Supper | 3.12 | 1.88 |
| Snack | .93 | .25 |
SENDCAA also offers an option to set up direct deposit for meal reimbursements.