In Person Training
Free education classes are offered throughout the year to all participating SENDCAA child care providers. These training classes count towards your licensing credit hours and are Growing Futures approved!
---
SENDCAA Fall Conference 2023 Recap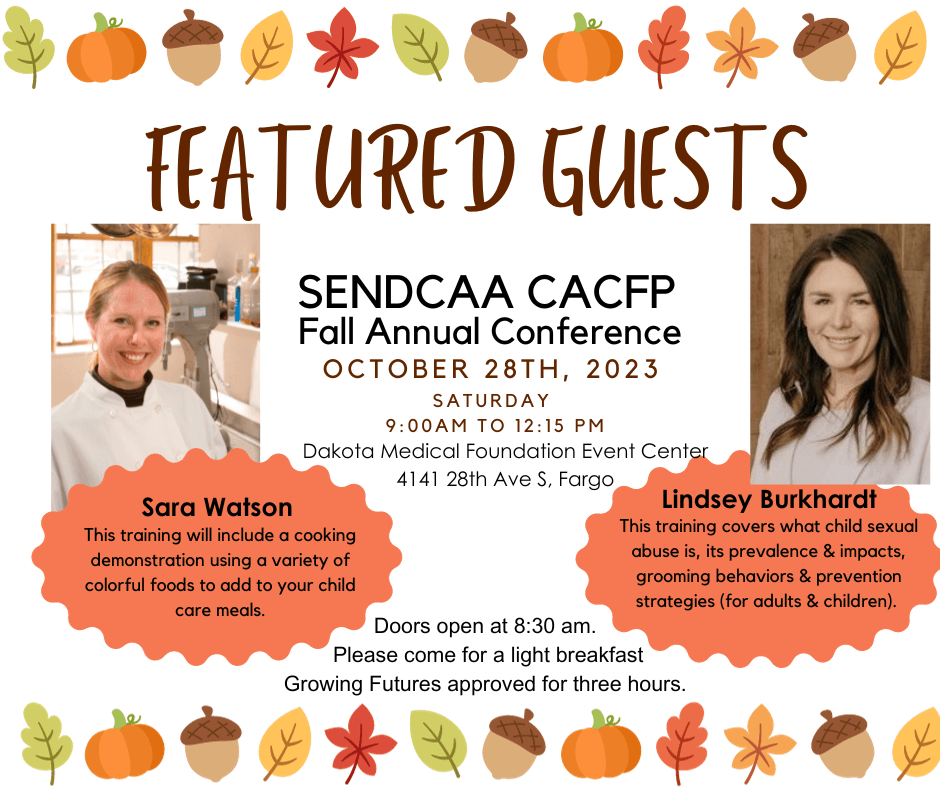 Lindsey Burkhardt
North Dakota Child Sexual Abuse Prevention Task Force Director
Prevent Child Abuse North Dakota | 417 Main Avenue Ste. 310
Fargo, North Dakota 58103
701.997.2237 | lburkhardt@pcand.org
www.pcand.org  |  www.ndstopcsa.com
---
Recipes that were demonstrated by Chef Sara, at the 2023 SENDCAA Food Program Fall Conference. 
---